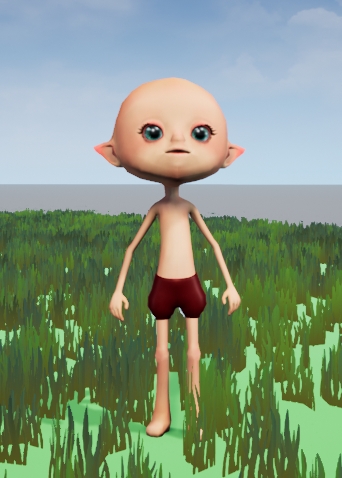 Модостроитель
Автор модов
Joined

Sep 10, 2019
Threads

17
Messages

21
Reaction score

18
Koxae has not provided any additional information.
Дополнительные элементы для оформления текста

​

На панели инструментов текстового редактора есть выпадающий список со значком

. Под ним есть несколько полезных BB кодов для дополнительного оформления текста.
---
Параграф с буквицей

​

Код:

[PI]Текст[/PI]

Пример:
Everything you need for making complete western environments. This pack contains a set of modular blocks that will allow you to create different building variations and assets for creating mines. There is a Blueprint system, which allows you to change the building colors and Materials. There are modular building interiors and a large library of different props, doors, furniture, etc. Saloon, church, hotel, general store, sheriff office, and bank Blueprints are already included, which you can use, modify, or create more.
---
Якорь

(кликабельно)​
Ссылка и якорь для быстрой навигации по странице. Код самого якоря:
[ANCHOR=name][/ANCHOR]
, где
name
– произвольное имя якоря
без пробелов
.
Чтобы создать ссылку, ведущую к якорю, достаточно после адреса целевой страницы добавить
#name
, где
name
– имя нужного якоря
без пробелов
.
Для примера
ссылка
на другую страницу.
---
Значок

​

Значок из иконочного шрифта

FontAwesome

. Чтобы вставить значок, нужно узнать его название. Для этого перейдите на

официальный сайт FontAwesome

(по ссылке откроется список значков в стиле Solid, именно он используется в BB коде), найдите нужный значок и посмотрите его название прямо под значком (не буквенно-цифровой код, типа f640 , а обычное слово, типа "abacus"). Затем вставьте в текст BB код значка и после знака "=" укажите найденное имя выбранного значка.

Пример кода значка

:

[SIGN=abacus][/SIGN]

Результат кода

:

На BB код значка можно навешивать и другие настройки текста: цвет, размер, выравнивание и тп. Можно комбинировать с, например, заголовками:
Заголовок 1го уровня со значком "alicorn"​
---
Кнопка

​

Этот BB код

визуально

превращает выделенный текст в кнопку. Кнопки в трёх цветах, чтобы выбрать цвет, нужно после знака "=" внутри BB тега указать номер 1, 2 или 3.
Примеры кнопок

​

Кнопка тип 1

Кнопка тип 2 (а это ссылка) Кнопка тип 3 (нажми меня)
Код кнопок из примера

​[BUTTON=1]Кнопка тип 1[/BUTTON] [BUTTON=2]Кнопка тип 2 ([URL='https://www.raidgame.ru/home']а это ссылка[/URL])[/BUTTON] [BUTTON=3][URL='https://www.raidgame.ru/home']Кнопка тип 3 (нажми меня)[/URL][/BUTTON]
Образцы кнопок со значками

​ Скачать

Посмотреть

Перейти
Код образцов кнопок со значками

​[BUTTON=1][URL='https://www.raidgame.ru/home'][SIGN=download][/SIGN] Скачать[/URL][/BUTTON] [BUTTON=2][URL='https://www.raidgame.ru/home'][SIZE=22px][SIGN=eye][/SIGN][/SIZE][I][SIZE=22px] Посмотреть[/SIZE][/I][/URL][/BUTTON] [BUTTON=3][URL='https://www.raidgame.ru/home'][SIGN=dove][/SIGN] Перейти[/URL][/BUTTON]
---
Цель ссылки-якоря​